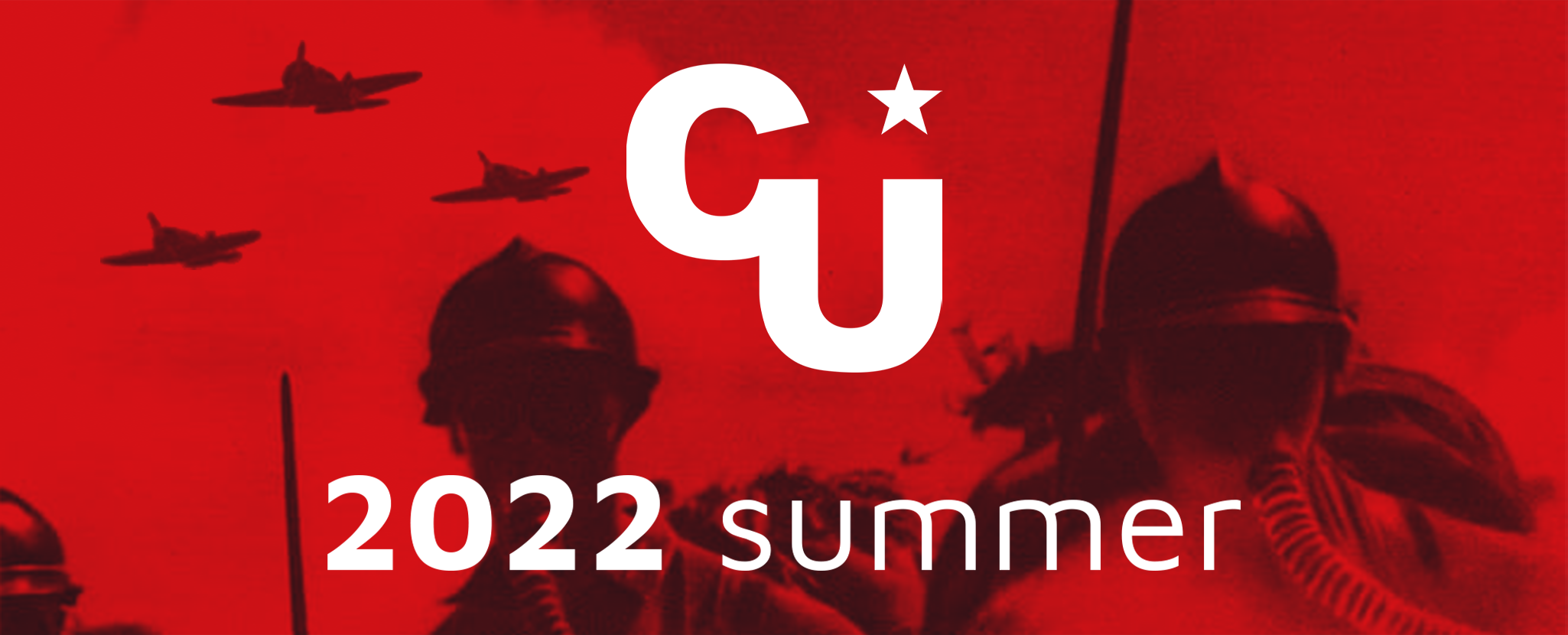 'War and peace'
SATURDAY AUGUST 13 – SATURDAY AUGUST 20
 Held in-person at a Central London venue and online.
A provisional timetable and speakers list will be available shortly.
Find out more about Communist University and previous schools on the CU website.
Pricing
Full week, including accommodation in en suite rooms: £250 (£150 unwaged).
Solidarity price: £300.
First/final weekend, including one night's accommodation: £60 (£30).
Full day: £10 (£5).
Single session: £5 (£3).
Reservation: £30.
Make payments to Account 'Weekly Worker'
Account number: 00744310
Sort code: 30-99-64
Book now!